What did we ever do without the Internet? Yikes!
I am always on the lookout for new tools to help me keep my creative juices flowing and there are plenty online to choose from. Honestly, sometimes there are TOO MANY tools; it can get overwhelming trying to find the perfect fit for my needs, especially since I like to mix things up and try to find inspiration, not only in the work of classic and modern authors in my genre, but also from other creative fields such as design or music. In the past, I have appreciated honest recommendations for useful sites from bloggers I follow, so today I thought I'd list the tools I've found that help me most to find creative inspiration and brainstorming ideas.
My current favorites, in no particular order:
1. Pinterest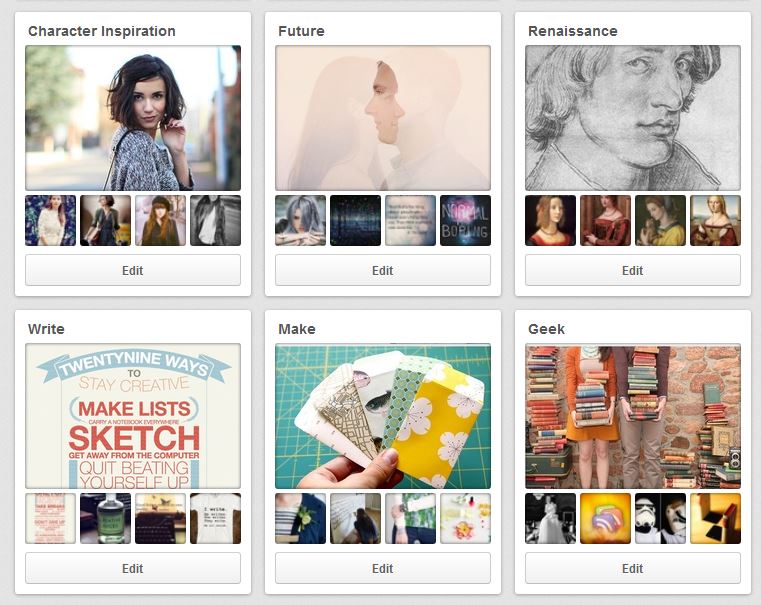 Pinterest – Ahhh, Pinterest. The go-to spot for inspiration for craft projects, home decor, organization tips, fashion ideas, and recipes. For a creative individual, however, it can be much more. Sure, I have found many delicious recipes I've come to enjoy (try this Slow Cooker Pulled Pork by Skinnytaste; it is fantastic!) but for collecting visual inspiration, nothing beats Pinterest.
On some of my boards, I collect photos of people who resemble how I see my characters and settings in my mind or inspiring items and quotes that fit the mood or theme of ongoing projects. In other boards, I collect favorite typographic images, books to read, movies to watch, music to listen to, and ideas to remember. If you are a writer, like me, why not create a board as one of your characters, or to visualize your world? If you are a visual artist, there are many inspiring graphics and print or pattern images to browse.
 2. Polyvore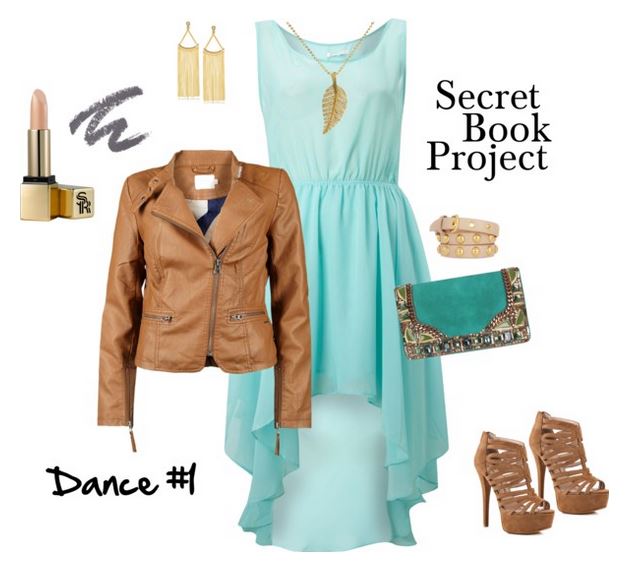 Polyvore – This mood/inspiration board tool is most popular among the beauty and fashion crowd, but–surprise!–it can be quite useful for visualizing character "looks" for writers, artists, and costume or set designers. Other creatives may find inspiration in colors, textures, patterns, and themes that are popular in the fast-moving fashion community. In addition, there are many interior design boards that can be a springboard for location inspiration.
If you have an account, you can create your own mood boards. They are very addicting once you get the hang of the drag-and-drop platform. My favorite part is you can use their tool to clip images from any shopping website and then go in and remove the background with a little patience, so the item can be added to any board seamlessly. The community is vibrant and I could see it being especially useful for YA writers since fashion is a fickle thing and the users in this community are up-to-date on the latest trends. I used Polyvore to create the image above for a futuristic sci-fi YA story I have tumbling around in the background of my mind while I finish up the edits to my fantasy novel.
3. 8tracks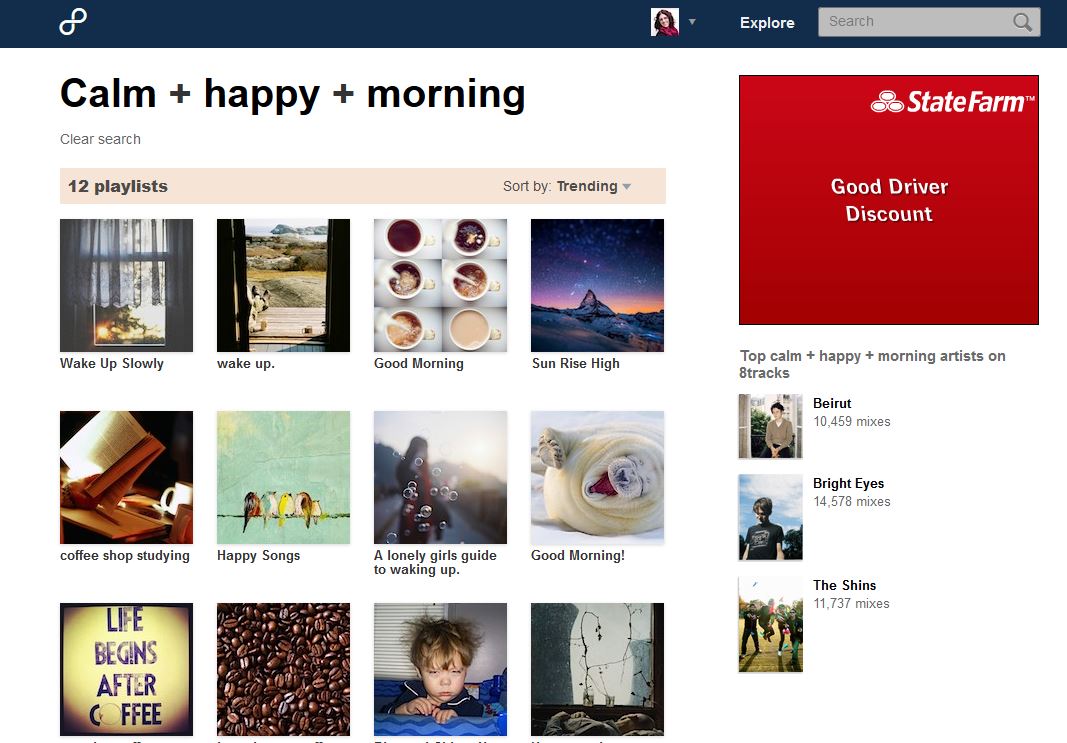 8tracks – Like other music streaming sites, 8tracks is free to use but you can upgrade to no ads for a fee. What makes 8tracks unique to me is the ability to create your own playlist and upload it to the site, either for private or public use. Yep, it's a modern mixtape tool! At first I was skeptical of the legality of uploading music I legally owned to a publicly used site, but I read through the copyright information and terms of use and it is on the up-and-up since they pay small royalties for each song played.
You can browse mixes by a combination of key words or tags (I frequently search for mellow early-morning music that wakes me up gently while I get ready for my day, in fact, I'm listening to one such mix as I write this blog post!) Whether you want angry and loud or acoustic and upbeat, there is sure to be a mix for your mood, which makes this site a great tool for background mood music for painting, digital arts, writing, and daydreaming. Search for instrumental or soundtrack music mixes for unobtrusive mental imagery. (Shameless self-promotion: I make mixes I call "mindscapes" for writing specific moods, scenes, or genres. You can find them on my 8tracks user page.)
4. Lovely Charts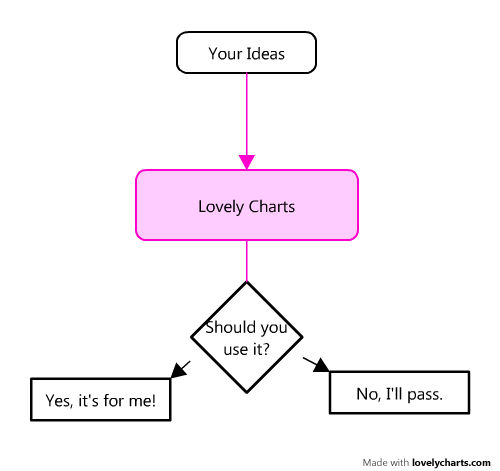 Lovely Charts – I just learned of Lovely Charts recently and I'm looking forward to playing around with it more in the near future. The basic online tool is free, but it does have a feature to upgrade to a paid version for a reasonable annual fee. It has drag and drop flowchart, wireframe, and diagram tools that use shortcut key commands similar to Photoshop.
The interface is very simple and user-friendly and I love that I can customize the colors! (What can I say, it appeals to the design geek in me.) Use the flowcart tool to plot a story or the wireframe tool to lay out your next website project. It even has people and place markers, so I'm sure it could be used to describe character relationships or any other creative use. I like that you can also import your own symbols to add to the chart, although I haven't tried that particular feature yet. Oh, and it's pretty! 
5. Evernote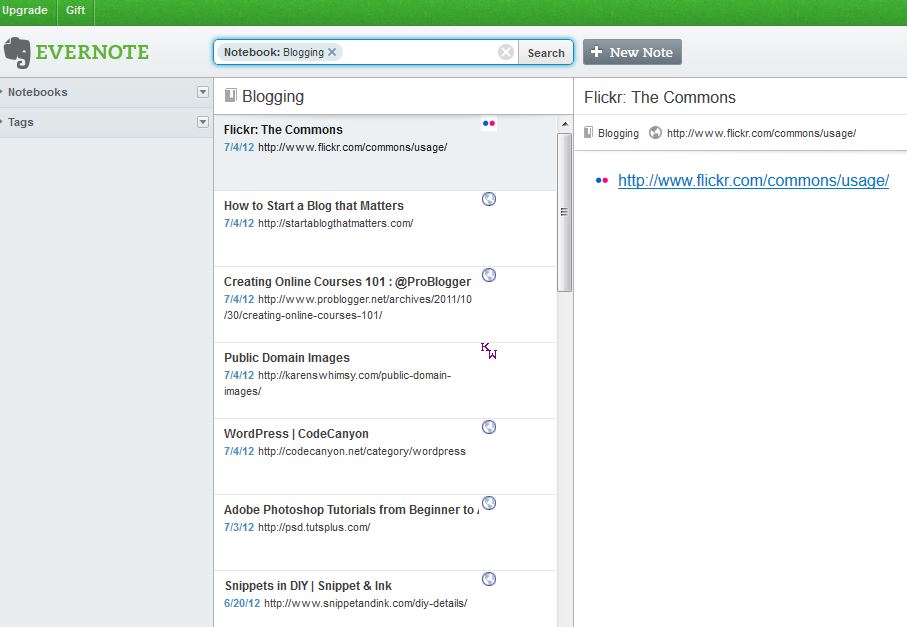 Evernote – I'll be the first to admit that I don't use this tool as much as I should. A friend of mine recommended it to me when I asked for options for saving images and web pages that wasn't Pinterest. Something where my clippings could be more private. (This is ironic, considering the above is a screen shot of one of my folders.) I also wanted something flexible enough to take notes, save images, and store links where images were not available. Evernote does these things!
With a toolbar shortcut for clipping pages, images, or links and an app for on-the-go use, as well, this tool is quite versatile. It incorporates simple and quick tagging and folders for topics and allows the user to access information at a later date to go into it in more depth. I really need to utilize it more!
6. Colour Lovers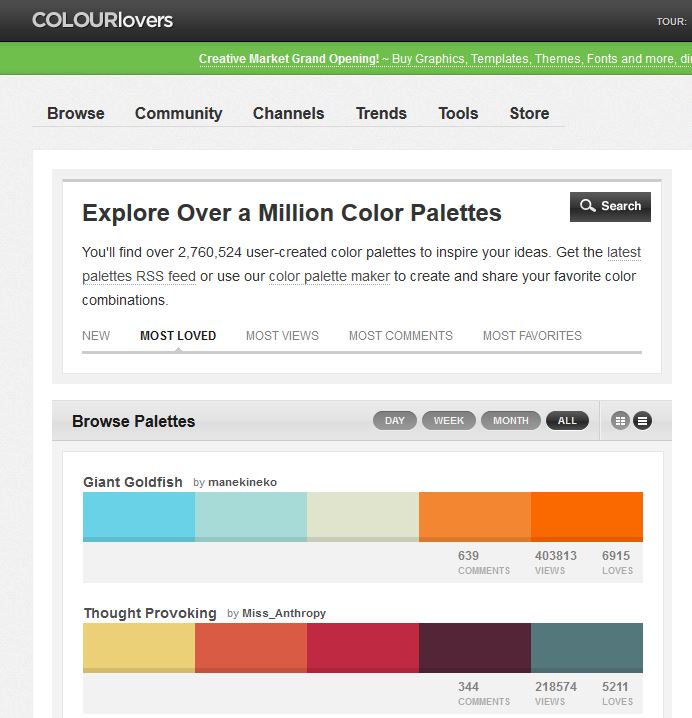 Colour Lovers – Another site that I have used in the past but should definitely go to more is Colour Lovers. It is especially useful for color, pattern, and shape inspiration. Users can keep up with trends in visual creative fields and make their own mark on the community by customizing or creating new palettes, patterns and shapes. It's actually quite addictive.
While artists and designers will probably get the most benefit from this tool, wordsmiths could use it to help with descriptions and setting or emotion. Sometimes, a mood is best described by color. Browsing the many topics and channels (home, craft, business, fashion, etc.) provides endless inspiration for mood and theme. Play around with the color and pattern tools on the site! You might just find your next idea while you're having fun.
And honorary mentions go to:
7. Idea Sandbox
Idea Sandbox – Click on the sand in the sandbox whenever you are stumped by a particular creative problem you are facing. It generates suggestions for ways to approach finding a solution to your project. If nothing else, it generates conversation points, whether you are in a group, or simply working things out in your own mind.
8. Scamper Tool
Scamper Tool – Another useful online tool that generates questions to help you work through solutions. It is based on a problem solving system called SCAMPER (shown in more detail on their website)
So there you have it …
These are my top six (well, eight) recommendations for FREE online tools that can help you get inspiration for your next creative project. Do you have any other favorites? I'd love for you to share them!