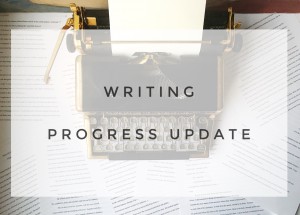 Apparently I haven't blogged in over a year. A YEAR.
(I'm not dead, in case you were wondering.)
Let's just say … a lot happened in that year. It was a hard year in many ways, and a beautiful year in others. Most notably, I finished the first draft of my work-in-progress! That's right, #firstdraftofdoom has graduated to #editsofdespair (you gotta read that in your best Princess Bride Albino voice).
With the help of my new critique group (another beautiful thing that happened since the last post) it's becoming something readable. I'm really looking forward to the third draft, though, when I get to prettify it. All this big-picture plot entangling is wearing me out.
Speaking of that critique group, I met them all at the SCBWI Midsouth conference held in Nashville each September and I'm looking forward to reconnecting in person this weekend at this year's conference. If you are a writer who wants to connect with other writers, I can't emphasize enough the value in attending a regional conference!
So that brings me up to date. Maybe by my next post (you know, next year), I'll be submitting to agents at last! I can dream, right?