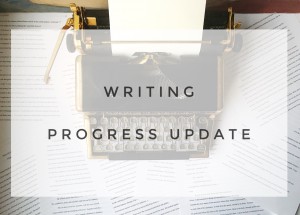 Mini celebration over here! While First Draft of Doom is still not complete, I wrote nearly a thousand words today and when I completed the scene I was in, I realized I had successfully bridged the rising conflict to the climax of the plot and now I just need to fill in pieces of scenes that I missed along the way. While I've written specific scenes out of order for this draft, I have, in general, been writing toward the ending for the past few months.
And then will it be done? Oh, goodness, no. This first draft? Consider it my very VERY detailed outline. As Shannon Hale says, I'm just shoveling sand into my sandbox right now. Next comes building the sandcastle (aka editing). For the past four years, I've just been telling myself the story. Next it will be time to rewrite it so that I am telling readers the story.
But. For the first time, I feel like I'm closing in on the finish line. The end of this draft is in sight, and THAT is a glorious thing.